About Us
We were once like you, students trying to figure out what career path to choose and how to get there. At some point we chose to pursue a career in physiotherapy and one problem every student goes through is trying to find reliable information on how to become a physiotherapist. It's been a problem for every prospective applicant until now. We decided we wanted to build a resource that teaches prospective physiotherapists about the profession and what you need to do to become a great candidate to get into physiotherapy schools.  We know how competitive it is to get into physiotherapy school in Canada and how little information there is online about the process. We hope that this site helps out thousands of future physiotherapists find the information they're looking for.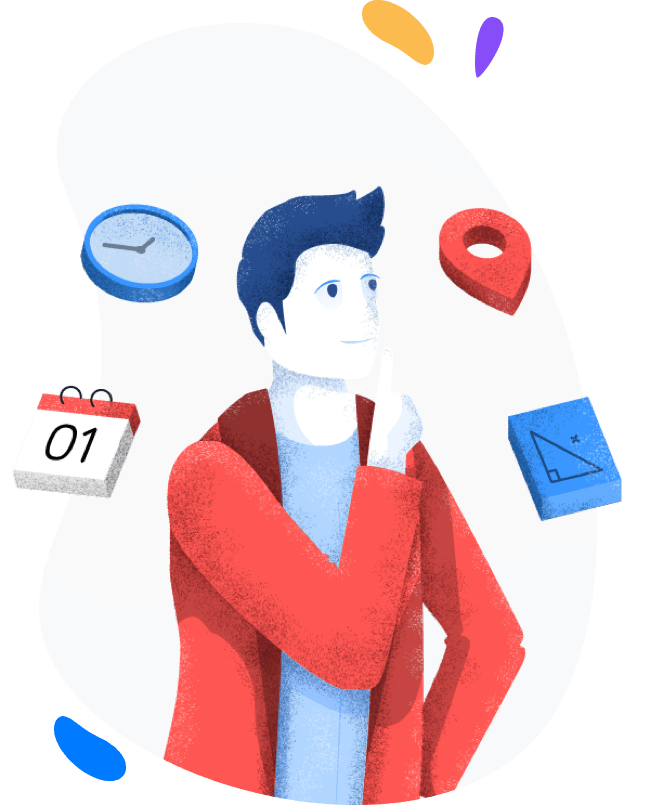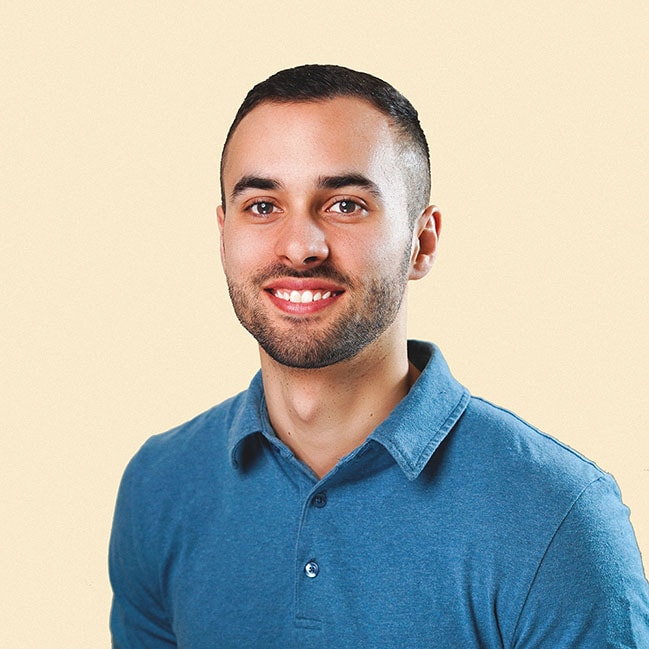 Anthony Pinto Da Costa
I graduated with a Master of Science in Physical Therapy from Queen's University in 2019. Just prior to attending Queen's, I obtained my Honours Bachelor of Arts in Kinesiology from Western University in 2017.
Since my second year of physiotherapy school, I have devoted much of my time and energy to my YouTube channel and Instagram page called The Canadian Physio Student. I created this social media platform in order to (1) answer common questions and concerns of future physiotherapy students in Canada, and (2) provide insight into what it's like to be a Canadian physiotherapy student. My undying passion for helping current and prospective physio students through my social media pages has allowed me to coach and mentor hundreds of students to successful admissions into physio school. I hope to continue to expand my reach with PhysioSchool.ca.
Clinically, I work in both the private and public health spheres. I currently work at a private clinic called Footbridge Centre for Integrated Orthopaedic Care in Vancouver, British Columbia, where I treat individuals with a wide-range of orthopaedic injuries and conditions. When I'm not at the clinic, I work as a casual physiotherapist at Vancouver General Hospital.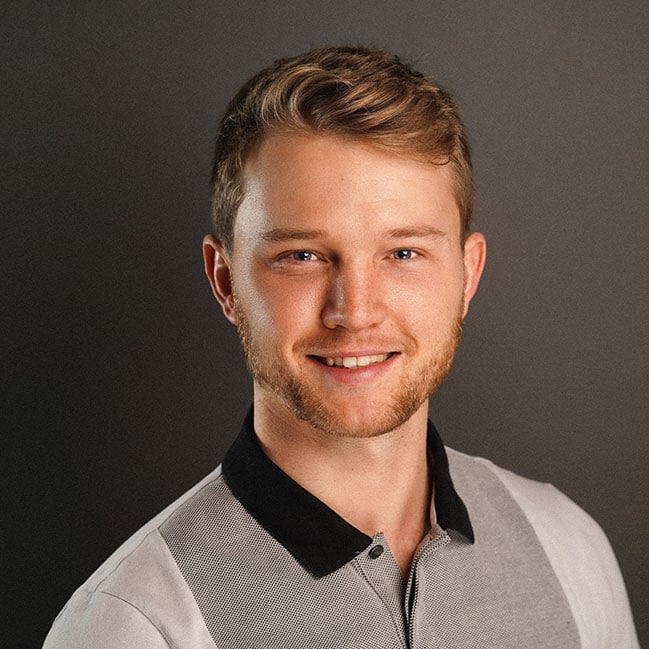 Reid Vander Vleuten
I graduated from Queen's University in 2019 where I achieved my Master of Science in Physical Therapy. Prior to this, I completed my Bachelor of Science in Kinesiology at the University of Western Ontario in 2017.
Dating back to my undergraduate degree, I have always possessed a drive to assist others in reaching their goals. When I was applying to physiotherapy school myself, I felt confused by the process, lost in the application details, and overwhelmed at times. With the passion to help others avoid these same feelings, I have provided mentorship to first year students at Western and Queen's University to assist them in planning out their academic journey and taking the guesswork out of applications. I look forward to assisting others in their journey of becoming a
physiotherapist.
I work in the private practice sector of physiotherapy. Currently working at Momentum Physical Therapy & Sports Rehab in Okotoks, Alberta, I provide care to individuals across the entire lifespan. The majority of my caseload consists of individuals requiring musculoskeletal care;
however, I also provide cardiorespiratory and neurological rehab for individuals as well.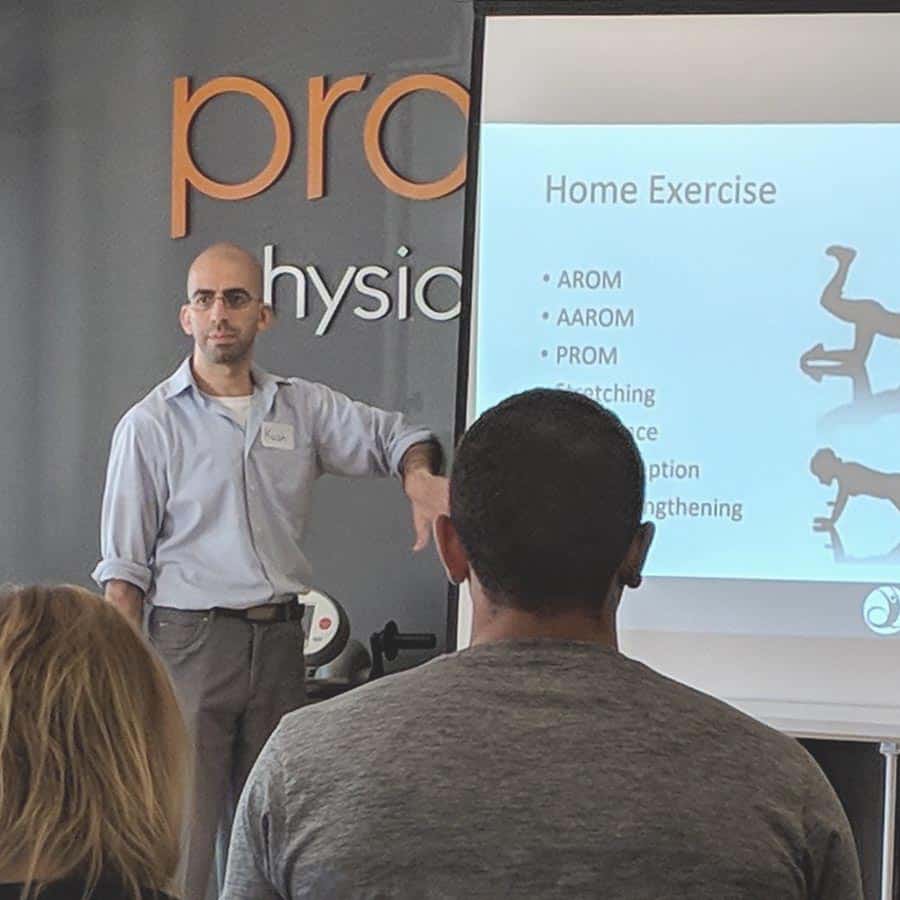 Kash Mahdi
I graduated from Queen's University with a Master of Science in Physical Therapy in 2015. Before going to PT school, I went to York University and did a specialized honours degree in Kinesiology.
When I applied to PT school in 2013, I was a mature student and didn't really know anyone else who went through the process in Canada. Needless to say, I was lost. Knowing what I know now about what makes an ideal PT school candidate, I hope to use this knowledge to help future applicants prep early and understand what is expected of them.
I'm a licensed physiotherapist/physical therapist in both Canada and the US. I've spent a couple years working as a Travel Physical Therapist in the US on travel assignments in many settings including acute care, inpatient rehab, outpatient rehab, and skilled nursing (known as long-term care in Canada). In these various settings, I've worked with patients with neurological, cardiovascular-pulmonary, musculoskeletal, and paediatric conditions. I've also worked at multiple private practice clinics in Canada. In addition to my clinical experience, I'm also the the lead instructor of the Physical Therapy Development Institute – a prep course company that helps students pass the Canadian physiotherapy board exams (Physiotherapy Competency Examination). This has given me a real unique perspective on the strength of each of the PT schools, having taught students from nearly all the schools in Canada in my prep courses.
Let's Learn Together!
Our group of admissions experts have written articles to help you plan your journey to gaining acceptance into physiotherapy school. Browse through our catalogue of blog posts and articles to find answers to questions you may have and learn how you can become an ideal candidate for physiotherapy programs in Canada.